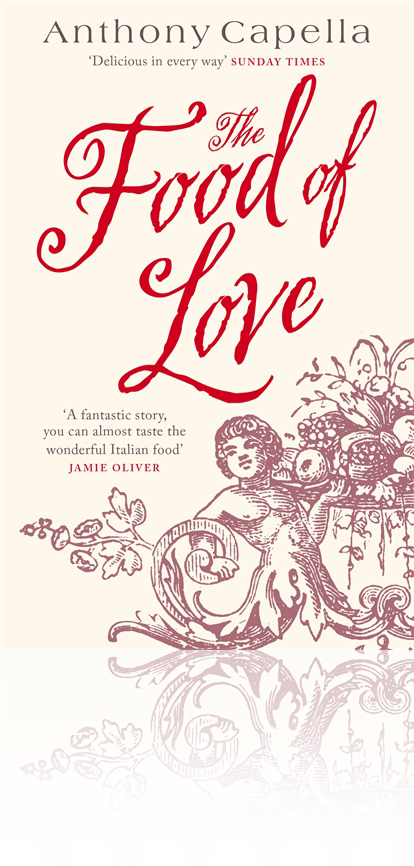 "It's a hymn to la dolce vita and the joy of food by someone who knows his stuff and his stuffing, a text that breathes authentic backstreet Rome from every page. I loved it."
The Times
Experiencing the pleasures of Rome for the first time, student Laura Patterson falls in love with Italian food. So when she meets handsome Tommaso Massi, who tells her that he cooks at the best restaurant in Rome, she's ready to be bowled over by the fantastic dishes he creates. But Tomasso has a secret – he's a waiter. The real chef is actually his best friend, Bruno. And Bruno has a secret too – he's fallen head over heels in love with Laura himself…
So begins a delicious comedy of errors, a romance as light and dazzling as one of Bruno's desserts, in which Laura has to choose between beauty and passion, Bruno has to decide between friendship and love, and Tommaso realises he's bitten off more than he can chew.
"This is one of those delicious, unashamedly feel-good stories that begs to be read in the sun – preferably an Italian sun, as the book makes you long to be there, sipping at a beaker full of the warm south."
The Times
Occupied Naples, 1944. Twenty-two-year-old James Gould, fresh out from England, is the Allied army's 'Wedding Officer', responsible for discouraging British soldiers from marrying the local women.
When he becomes rather too good at his job, the Italians arrange for him to employ Livia Pertini, a chef from nearby Vesuvius, as his cook, hoping that her remarkable culinary skills – not to mention her beauty – will soften him. Under her influence, James learns to stop worrying about unimportant matters such as black marketeering and corruption – but when Vesuvius erupts, destroying Livia's village, he must make a choice between his orders and his heart.
The Various Flavours of Coffee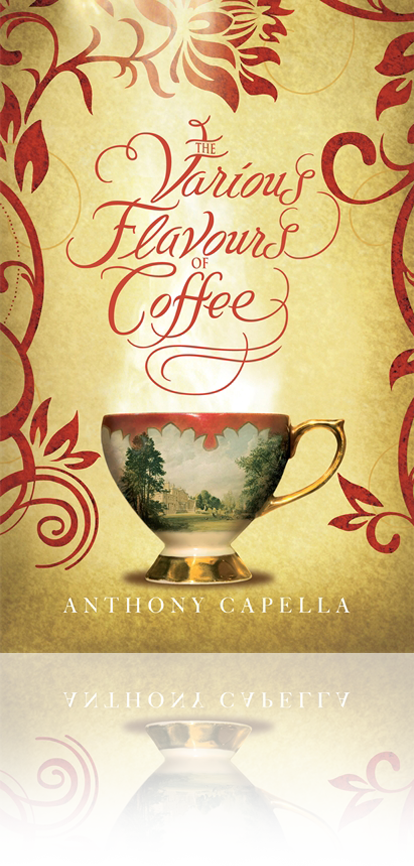 "An enthralling story, full of twists and surprises, passion, sex, and, of course, coffee."
The Boston Globe
Robert Wallis, would-be poet and bohemian, is sitting in a London coffee house contemplating an uncertain future when he meets coffee importer Samuel Pinker. Pinker offers Wallace the very last thing a fin-de-siecle writer could want: a job.
But the job Robert is offered – composing a "vocabulary of coffees" that captures their subtle and elusive flavours – is the beginning of an extraordinary adventure. For Robert's assistant is Pinker's idealistic daughter, Emily. And despite their differences, the pair soon discover that you cannot interrogate one set of senses without awakening others.
Then Robert is dispatched to Africa, in search of the source of the legendary Arab mocca. And when an enigmatic woman he meets there dares to slip him a single coffee bean, everything he thought he knew – about coffee, about love, about himself – starts to unravel…
Love and Other Dangerous Chemicals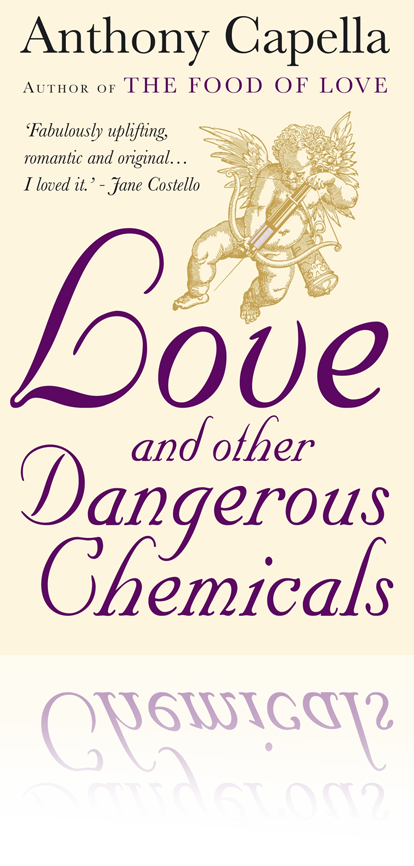 "A sparkling romantic comedy"
Library Review

Take Annie Gluck. For some reason, her PhD on Victorian Semicolons isn't as stimulating as she'd expected. And her boyfriend can't work out why their relationship's gone off the boil.
Add Steven Fisher. Oxford's most brilliant biochemist thinks he's cracked the age-old problem of how women's bodies work – and a giant pharmaceutical company is about to gamble millions that he's right.
Mix together and stand well back. When Annie enrols in Dr Fisher's last study before the drug is launched, the results suddenly stop making sense. Is it a problem of chemistry… or something more fundamental?
'A sweet exploration of the mysteries of the human heart…. Very funny and highly recommended' Library Journal
First published in the US as Chemistry for Beginners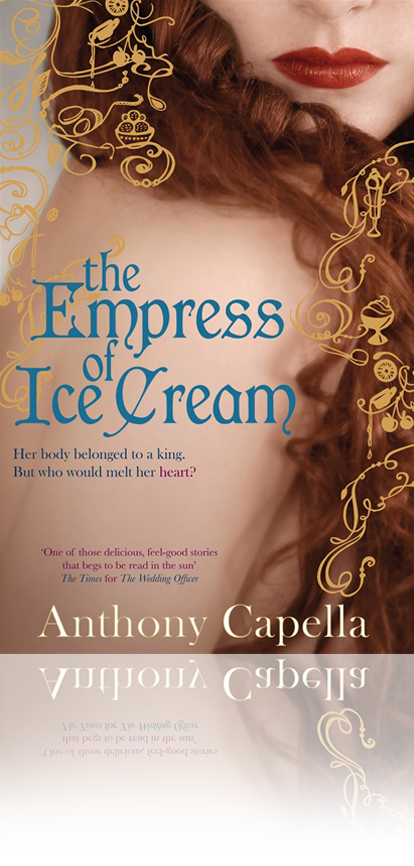 ""Beautifully written, with finely drawn characters and peppered with mouth-watering recipes, this is sumptuous historical fiction at its best"
Candis

Carlo Demirco is a master of the fashionable new art of creating flavoured ices, with a coveted position at the court of Louis XIV. Almost the only woman impervious to his charms is twenty-year-old Louise de Keroualle, an impoverished lady-in-waiting to Henrietta d'Orleans, the sister of the English king, Charles II.
When Henrietta dies suddenly, Louise and Carlo are sent to London as a gift to the grieving king. It soon becomes clear that Charles II wants Louise as his mistress, and his most powerful ministers intend to make sure she submits.
Yet Carlo too is fascinated by Louise, and determines to help her evade the king's attentions. Now the only power he can wield is through his exquisite ice creams, he must decide… Where do his loyalties lie?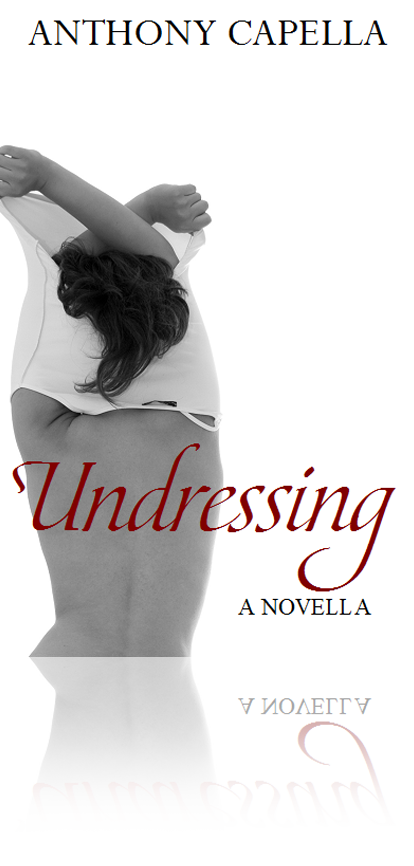 A 70-page novella, Undressing, is available for Kindle.
Eighteen-year-old Natale lives in Monforte, a sleepy Italian town where nothing much happens. When a lingerie shop opens, it doesn't take long for the locals to form strong opinions on whether they want a place like that stirring up passions which some maintain are better left unstirred.
But when Natale herself takes a job at the shop, it precipitates her own sexual and political awakening – as well as bringing her to the attention of Marcello, a famous film director from Rome. Soon Natale is discovering that sex is a much more difficult business than she'd anticipated…